The Right Doors,
For The Right Homes.
As door experts, we understand the importance of choosing the right doors for your home. Our range of Jason Windows aluminium sliding doors offers unparalleled quality, design, and functionality. Expertly crafted to complement your home's aesthetic, our glass and aluminium sliding doors provide the perfect blend of style and practicality while maximising space and enhancing natural light.
As the preferred partner for Jason Windows, they trust us to deliver their highest quality glass door panels, seamlessly. Our installation process is catered to you, ensuring we are completely transparent regarding timelines, cost and scope of the project. We'll work with you to make sure your glass sliding doors are integrated effortlessly and your life is as uninterrupted as possible. So, you can focus on the important things in life, while we focus on your doors.
Transform your home, with the best in sliding doors.
Our custom-made sliding glass doors are designed with your home in mind. Packed with features to improve energy efficiency, comfort, convenience and style.
Security
Our aluminium sliding doors are designed with your safety and security in mind. Crafted using high-quality materials and equipped with a uniquely designed Jason Windows locking system, you can have peace of mind knowing your home is protected.

Energy Efficient
Our glass sliding doors are engineered to provide superior energy efficiency. The combination of high-performance glass and tight sealing systems helps regulate your home's temperature, reducing energy consumption and ensuring a comfortable living environment.
Bushfire Rating
Designed to meet Australian bushfire safety standards, All Jason Windows sliding doors comply with BAL-29 requirements, offering an extra layer of protection for your home in bushfire-prone areas.
Couplers
Our sliding doors are equipped with innovative couplers that allow for easy integration with other Jason Windows products. This ensures a seamless and cohesive look throughout your home.

Colours
Choose from our wide range of colours to suit your home's unique aesthetic. Our sliding doors are finished with high-quality powder coating, ensuring long-lasting durability and colour retention.
Handles
Our sliding doors feature stylish, ergonomic handles that not only enhance their appearance but also ensure ease of use. Jason Windows' sliding door lever handle is a meticulously crafted handle design, perfectly integrated into your sliding doors.
Glazing Options
Customise your sliding glass doors with a range of glazing options to suit your specific needs. Choose from double glazing, tinted glass, and a variety of performance coatings to improve energy efficiency, privacy, or noise reduction.

Screens
Take security to the next level by including sliding screen doors. A screen or security door can provide excellent ventilation, protection from insects, and increased security. Designed to integrate seamlessly into the outer frame of your door. They're the ideal choice for maintaining comfort, safety and style for your home.
Custom Configurations
For Every Home
Choose from a range of configurations to suit your home's layout and design. Whether you need a two-panel single slider or a more expansive multi-panel solution, we configure your sliding glass doors however you need them.
Frame Sizes - Head & Sill (mm)
Jamb (mm)
Door Height (mm)
Door Width (mm)
Maximum Panel Width (mm)
Maximum Panel Weight
Flydoor & Security Door Maximum Panel Width (mm)
Maximum Water Rating
Maximum Wind Rating
Maximum Glass Thickness – Single Glazing (mm)
Maximum Glass Thickness – Double Glazing (mm)
Maximum Bush Fire Rating
Lowest U-Value Single Glazed
Lowest U-Value Double Glazed
Lowest SHGC – Single Glazed
Lowest SHGC – Double Glazed

Single slider
Single slider with two fixed panels

Single slider with two fixed panels
Single slider with two fixed panels
Double slider with two fixed panels
76 x 46
50
Min: 2057 / Max: 2400
Min: 1410 / Max: 4810
1200
80kg
1200
300pa
800kpa
10
24
BAL29
4.3
3.3
0.32
0.29
from 100 - 250
44
Min: 2057 / Max: 3000
Min: 1930 / Max: 9610
2500
250kg
1500
700pa
2500pa
15
26
BAL40
4.4
3.1
0.53
0.47
Design Your Perfect Sliding Door
Customise your sliding door with a range of colours, finishes, and glass options to create a unique and stylish solution tailored to your home. Begin the journey to transforming your space by requesting a free quote today.
Contact us
Choose your Configuration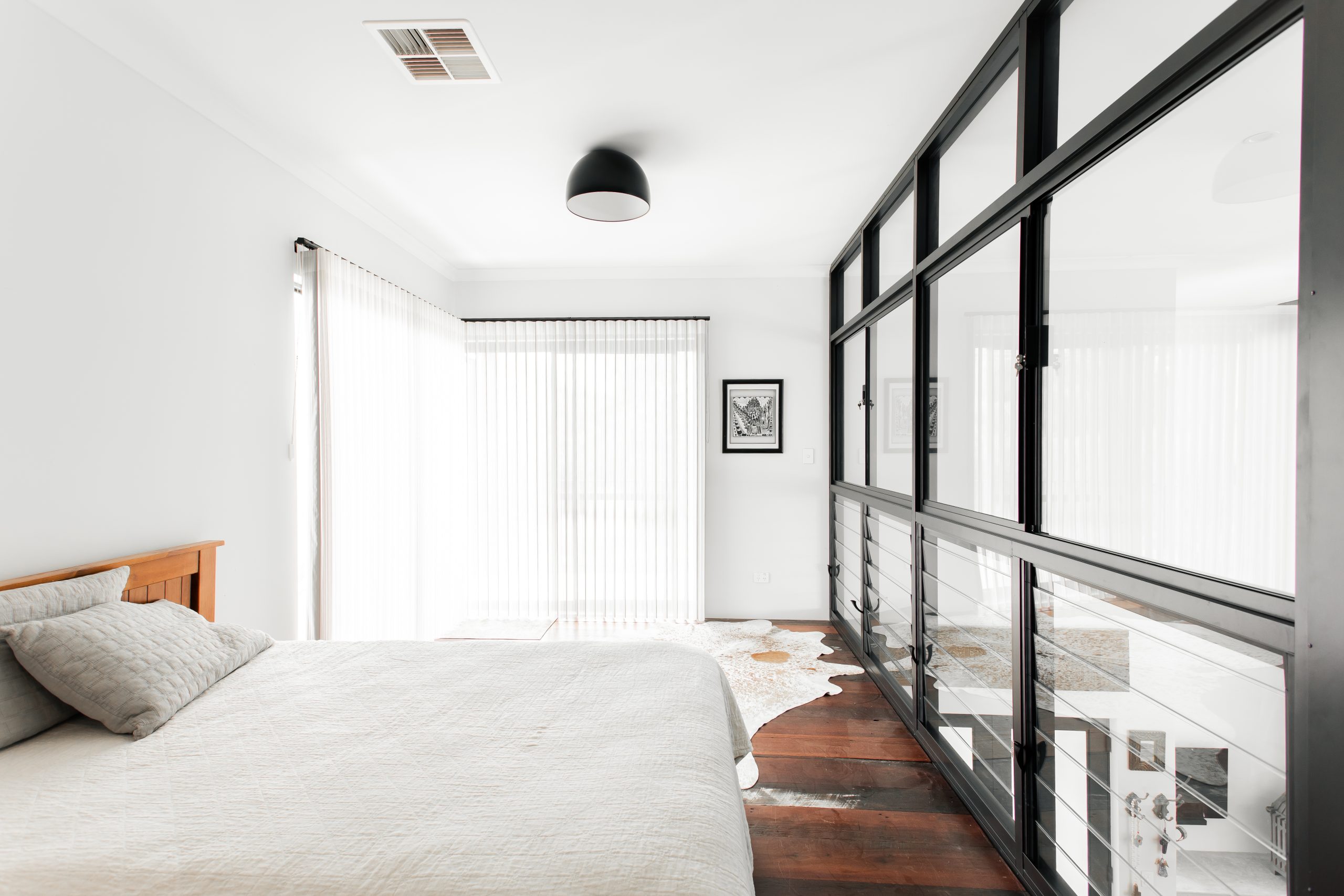 Choose your Colours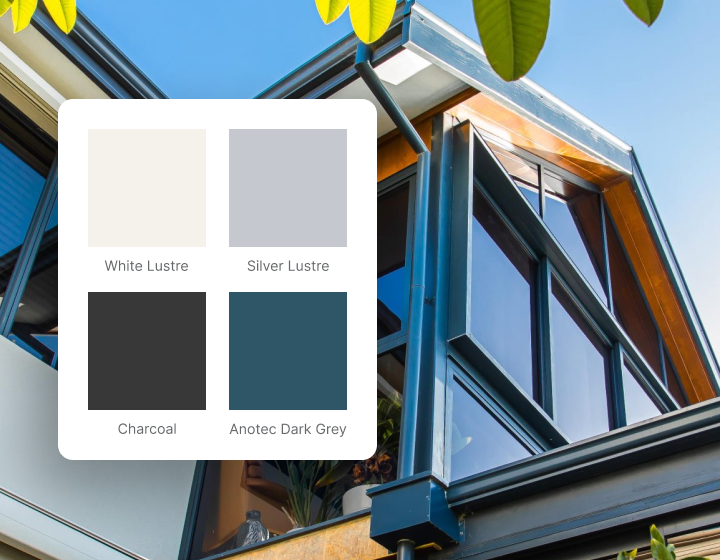 Learn more
Select your level of Security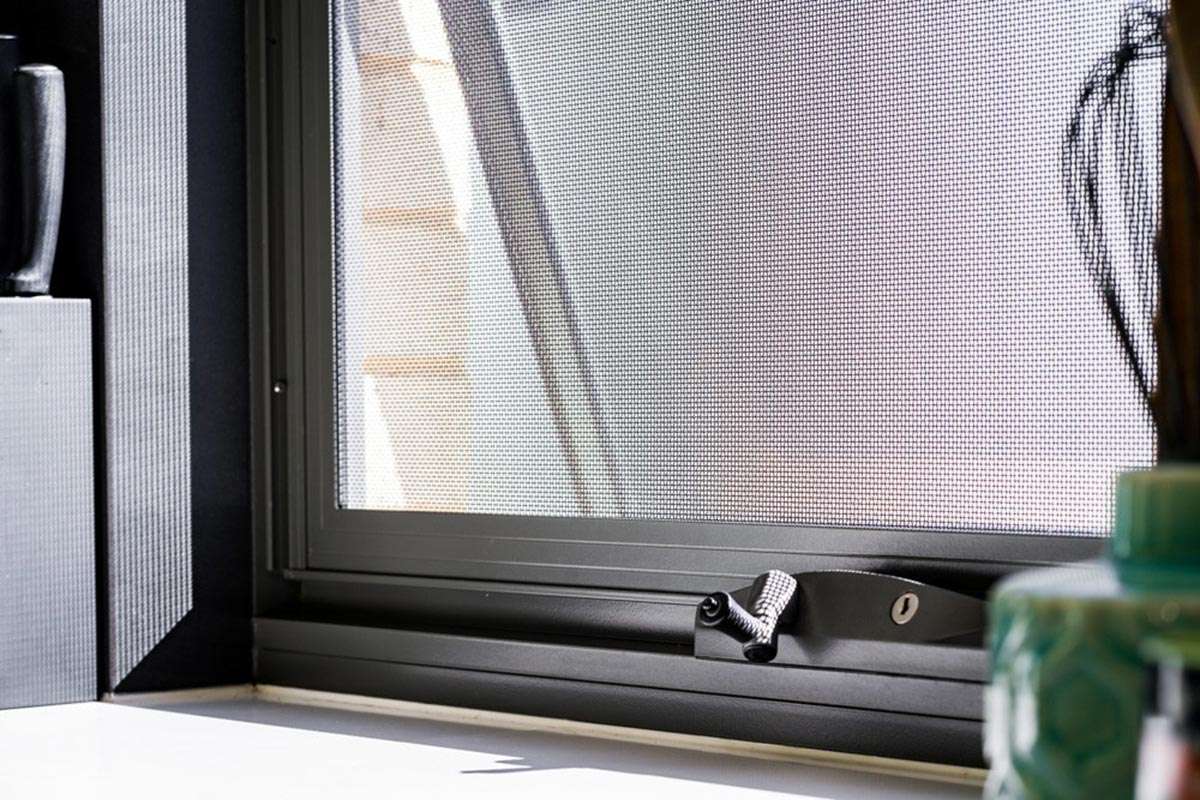 Select your handles
Frequently Asked Questions
Bring your vision to life,
with our wide range of doors